The making of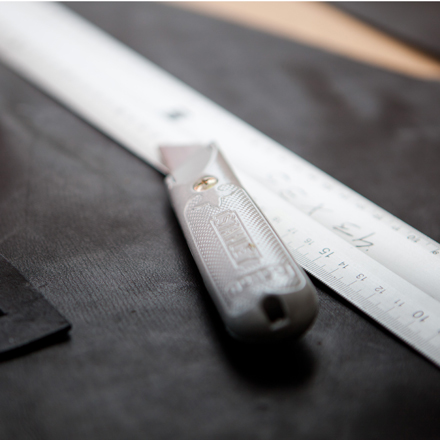 Handcrafted in Amsterdam
The bags are currently handmade in a small atelier in Amsterdam. The leather is cut by hand and we use the latest technology on sewing machine . A Pfaff 335 from Germany.
Mollura design also his own tools to give a even more craftsman work to each bag.
Special and unique Leather
We select special and unique pieces of leather from diferent part of the world
It's a sophisticated leather with a balanced combination of old and new. The thickness goes from 0.9 mm to 2mm .
This is a pure leather crafted to enhance its natural beauty, imperfections or color variations are normal and and ensure that each piece is unique.
Due to the natural characteristics of this leather, scratches and marks may appear over time. This appearence is the 'character' of the natural leather.